Kendra Gives Back event - Kendra Scott Jewelry
April 14, 2021
Please join us for our Spring "Kendra Gives Back" in-store event where 20% of the proceeds will benefit Midland Crime Stoppers.
The in-store event will be on April 14th from 4pm-6pm. And, if you prefer to shop online, you can use code

GIVEBACK-19J2

on April 14th and 15th to help support Crime Stoppers.
This would be an awesome time to do your Mother's Day shopping!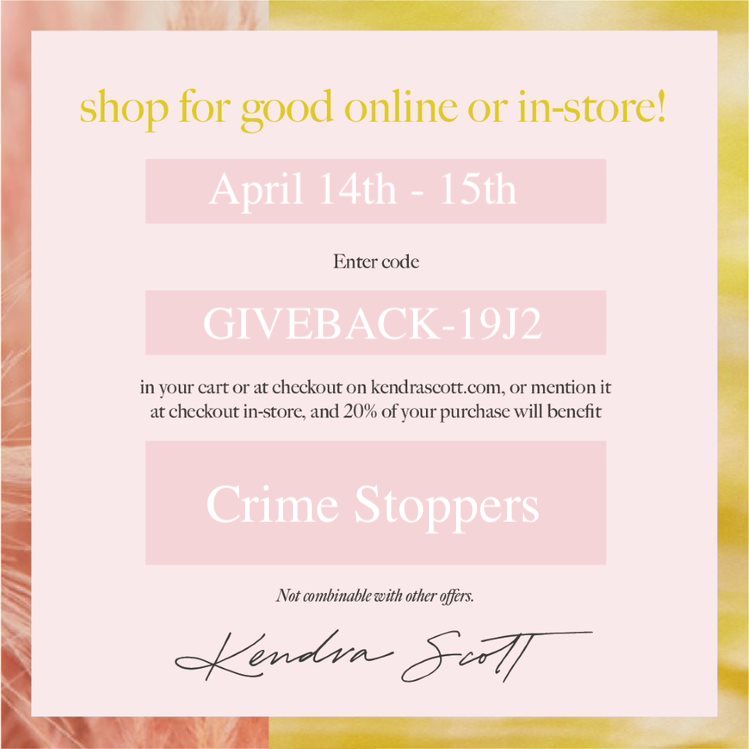 ---
New Crime Stopper Signs
March 25, 2021
The City of Midland and Midland Crime Stoppers have partnered together in the fight against crime. Crime Stoppers of Midland has a new logo and we have new metal signs up at various intersections around town.
Crime Stoppers works together with the citizens, the media, and law enforcement to help make Midland a safer place to live. The signs will remind people at a quick glance of our hotline number and what we offer….Report Crime, Cash Rewards, and Anonymity!
We would like to thank the City of Midland Transportation and Traffic Operations Division for making the signs and putting them up.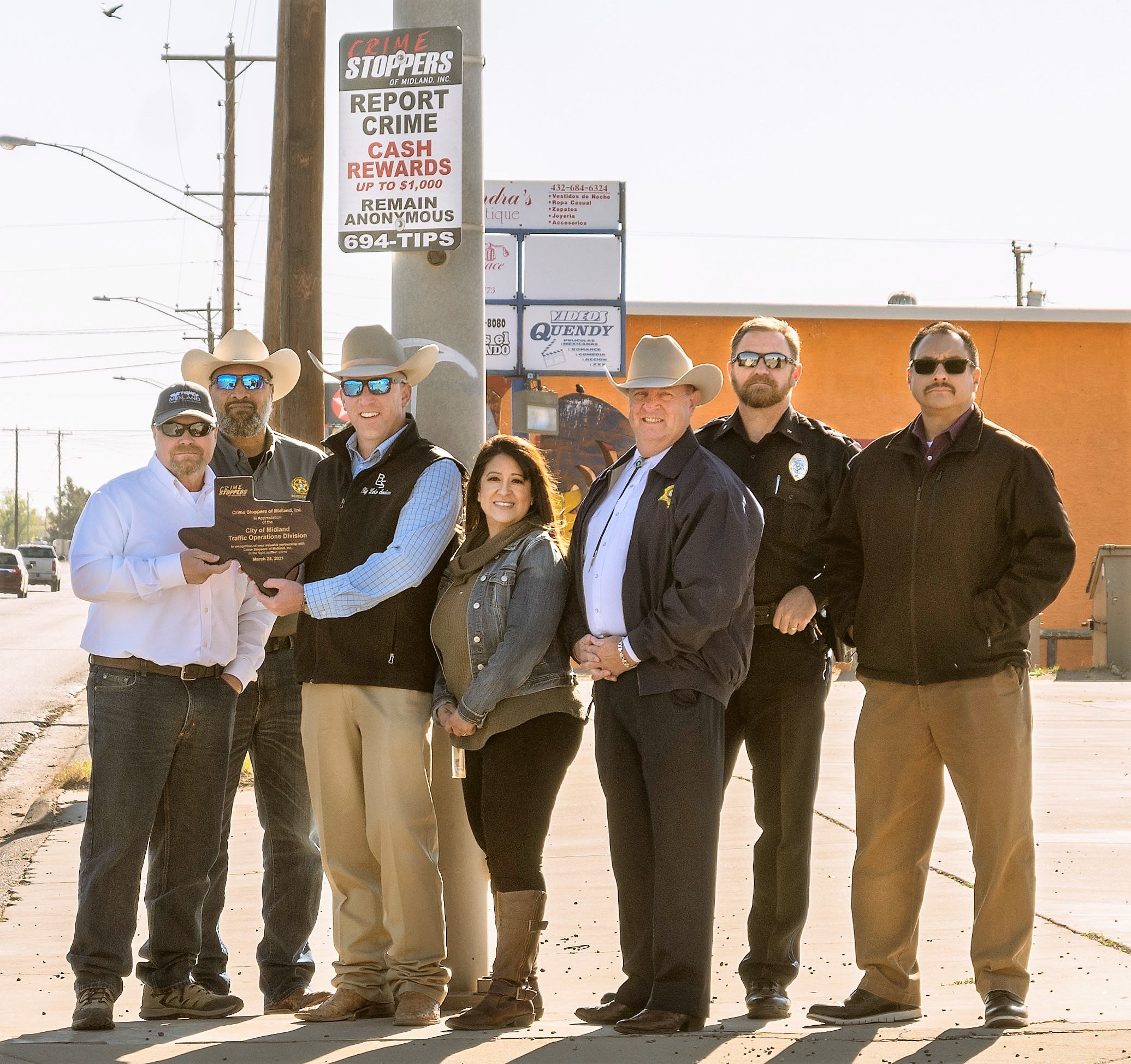 ---
Sgt. Mike Naylor Memorial Scholarship Fund
November 21, 2014
The Midland Crime Stoppers Board of Directors has partnered with the Midland College Foundation to create the Sgt. Michael Naylor Memorial Scholarship Fund.
Sgt. Mike Naylor had a passion for helping his community and took great pride in his law enforcement career; therefore, the Board of Directors wanted to create a long-lasting tribute to Sgt. Naylor by establishing a scholarship fund to specifically assist students taking courses in the Criminal Justice/Law Enforcement program at Midland College.
Any individuals or businesses interested in donating towards this scholarship please contact the Midland College Foundation at 432-685-4526.
---