---
---
#PermianBasinGives is a day of giving and unity that will take
place on May 18, 2021, throughout the Permian Basin, and
showcases the generosity and caring spirit of the people of
West Texas. Be sure to Mark Your Calendars for May 18th and visit www.permianbasingives.org and start looking at the nonprofits that will be participating.

************************************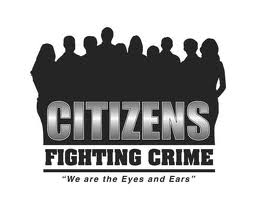 How Can You Help?
* USE CRIME STOPPERS TO REPORT FUGITIVE LOCATIONS AND/OR CRIMINAL ACTIVITY
* SHARE CRIME STOPPERS WITH YOUR FRIENDS AND FAMILY
*TELL YOUR KIDS TO REPORT SUSPICIOUS OR CRIMINAL ACTIVITY AT SCHOOL TO CRIME STOPPERS
*MAKE A DONATION IN ANY AMOUNT TO CRIME STOPPERS. ANY AMOUNT IS GREATLY APPRECIATED. Crime Stoppers of Midland is a 501 c3 nonprofit and relies solely on grants, fundraising, and donations from citizens to operate.
***************************